Tips for Creating a Positive Company Culture | Franchise Strategy Partners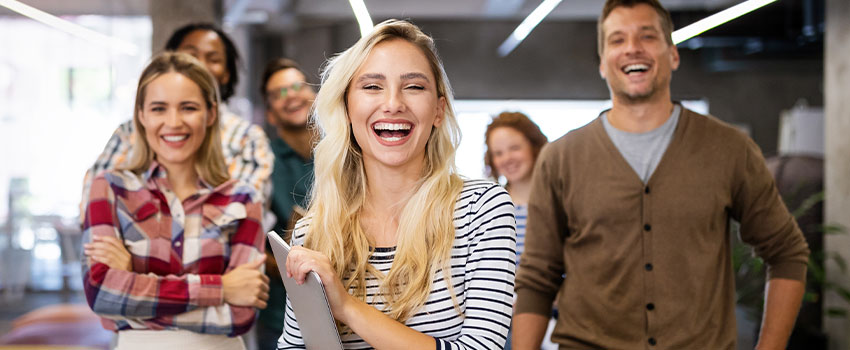 Company culture is one of the most influential factors when it comes to employee retention and overall growth. Dissatisfied employees cost companies billions of dollars in lost revenue each year, and up to one-third of employees do not feel engaged at work.
That's why company culture is so important.
As a small business owner, there are many things you can do to create a positive work environment for your employees. A positive company culture can increase productivity, improve employee retention and boost your organization's reputation.
Read on to find out how you can create a positive company culture in your business today.
Recognize Achievements
When a goal is met or an employee has been working exceptionally hard, there should be some recognition for those achievements. Something as simple as a shout-out during a meeting can have a significant impact on employee morale.
When employees feel appreciated and engaged, they are more likely to produce results and be productive in the workplace.
Make Meetings Worth Attending
The phrase this meeting could have been an email is painfully familiar for most employees. Instead of conducting the same old, monotonous meeting, improve your workplace gatherings.
Every meeting should have a clear objective, allow time for input and produce results. Conducting smaller meetings, with fewer employees, can allow more opportunity for questions and discussion compared to larger, full-team meetings.
Be an Example
As a leader, it is your job to demonstrate the qualities you want in your workplace. Encourage open communication by leading discussions and allowing feedback.
When there are achievements within the company, celebrate them. Show your employees that their successes are important and won't be swept under the rug. Also, be the prime example for behavior standards.
Setting an example for work-life balance is incredibly important. If the boss can work hard, be productive and still have a satisfactory existence outside of the office, so can the employees. The benefits of creating a solid work-life balance are endless and include increased productivity.
Creating a positive company culture is beneficial to your business. Employees will feel more engaged with their work, and productivity will increase. When valuable employees enjoy their work environment, they are more likely to stay with their company long-term.
Ready to explore franchising options? Get in touch with me today to get started!